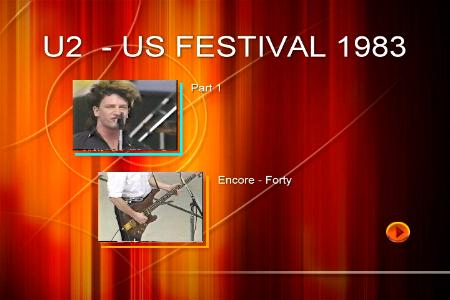 U2- US Festival
Devore, Ca. - May 30, 1983 - DVD-R1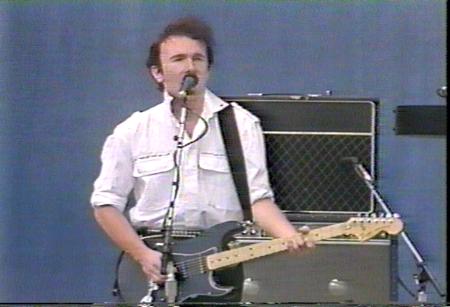 Comments: Bill Graham ("Fillmore West") introduced U2 as "One of the greatest bands out of Engliand". This seemed to slighly agistate Bono, who greeted the crwod by saying "We're not an English band, we're an Irish band!" And the crowd went wild. 350,000 people on the ground each day for the three day festival. Highlight of the set was Bono climbing the rigging and singing "In the name of love" from *on top* of the stage! Amazing show, amazing weekend. DVD-R1 sourced from high quality VHS master.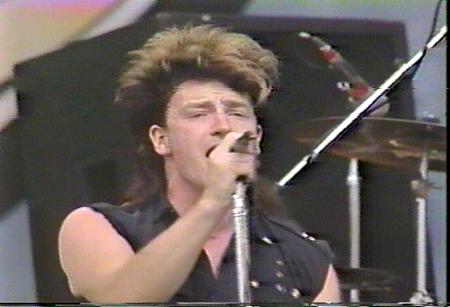 It's a toss-up which is more annoying, Mr. Mullet Boy with, or without the stupid blue glasses!