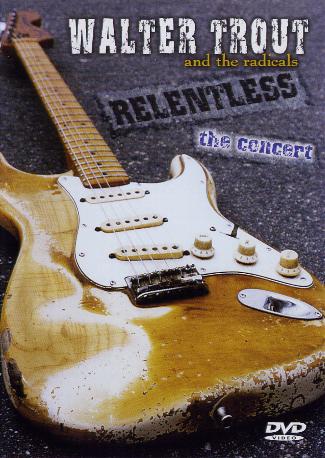 Walter Trout - Relentless: the Concert
Amsterdam, Holland - May 14, 2003 - Ruf - 165 min.

Comments: Two and a half hours of sweaty, high intensity, passionate blues / rock by one of the best guitarists around. Also includes bonus tracks. Codefree 1:9 format DVD-9. Available from the Walter Trout homepage.