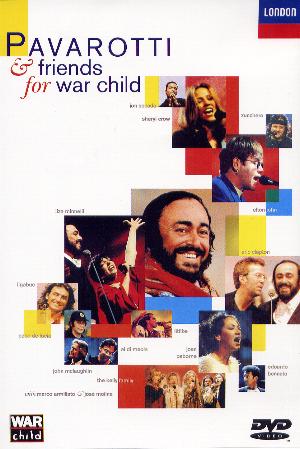 Pavarotti and Friends for War Child
Modena, Italy - June 20, 1996 - London / Universal - 108 min.

Comments: Codefree release on DVD seems to share the same master as the earlier laserdisc release, and even has the fade-out and fade-in where the side flip occured for the LD release. Among the featured artists are Elton John, Jon Secada, Liza Minelli, Paco De Lucia, John McLaughlin, Al Di Meola, and Sheryl Crow, but the weirdness prize here goes to Pavarotti's duet with, yes, Eric Clapton. Pretty scary.