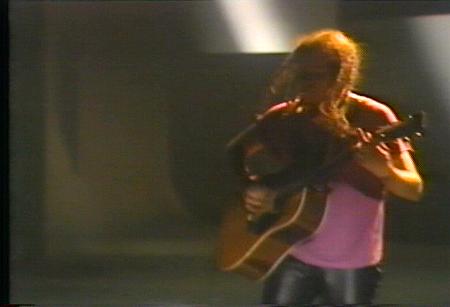 Windham Hill in Concert
1986 - DVD-R1
This concert video features performances by Will Ackerman, Michael Hedges, Scott Cossu, and Shadowfax. Michael's contributions include:
Silent Anticipations
Woman of the World *
Because It's There
Follow Through **
Aerial Boundaries
* The audio from "Woman of the World" is included on Live on the Double Planet.
** Michael's pounding solo performance of "Follow Through" is an entirely different arrangement than appears on The Road to Return and is one of his strongest vocal pieces.
The primary video and audio for this project were recorded in July 1986, at SIR Soundstage in Los Angeles, CA. Additional video footage was shot at Red Rocks Amphitheater, near Denver, CO.
Comments: DVD-R1 from OOP VHS release.