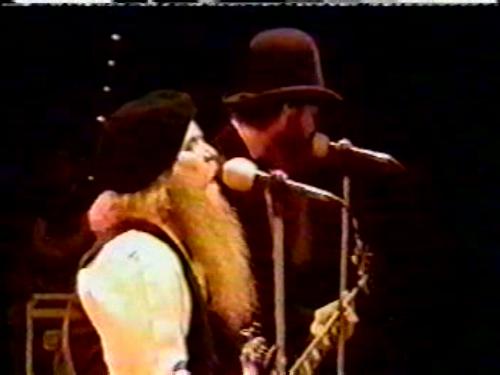 ZZ Top - Rockpalast
Essen, Germany - April 19, 1980 - VideoCD - CD-R2

Disc 1:

I Thank You
Waiting For the Bus
Jesus Just Left Chicago
Precious and Grace
I'm Bad, I'm Nationwide
Manic Mechanic
Lowdown in the Street
Heard it on the X
Fool For Your Stockings
El Diablo
Cheap Sunglasses
Arrested for Driving While Blind
Disc 2:

Beer Drinkers and Hell Raisers
La Grange
She Don't Love Me, She Loves My Automobile
HiFi
Dust My Broom
Jailhouse Rock
Tush
Tube Snake Boogie
Just Got Paid
Comments: The lil' ol' band from Tejas live on Germany's long running "Rockpalast" music show. VideoCD sourced from VHS. Billy gives Pearly Gates a great workout!