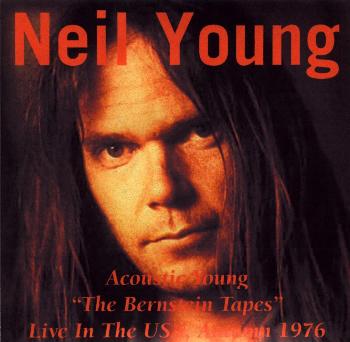 Neil Young - The Bernstein Tapes


Track List:

Campaigner
The Old Laughing Lady
Human Highway
Tell Me Why
After the Gold Rush
Harvest
Mr. Soul
Here We Are Through the Years
Journey Through the Past
White Line
Give Me Strength
You Win, Don't Say You Lose
Mellow My Mind
Too Far Gone
Needle and the Damage Done
Pocahontas
Roll Another Number
The Losing End
Love is a Rose
Sugar Mountain
Comments: 1976 Tour Compilation. These songs that make up this boot come from "The Joel Bernstein Tape," compiled by long time friend/photographer/ musician of Neil, that surfaced after many years in Joel's personal collection (what else does he have?!?). This is an all acoustic boot that includes songs not, yet released and songs that didn't appear for many years, including an early version of "White Line", among others.