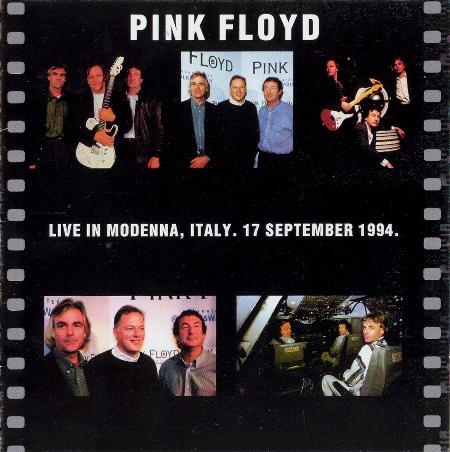 Front Cover
Front Inside
Back Cover
Back Inside
Pink Floyd - Festival dell'Unita
Modena, Italy - September 17, 1994 - CD-R2 - TBA
Disc 1:
Intro
Shine on You Crazy Diamond Pt. 1
Learning to Fly
High Hopes
Take it Back
Coming Back to Life
Sorrow
Keep Talking
Another Brick in the Wall Pt. 2
One of These Days
Speak to Me
Disc 2:
Breathe in the Air
On the Run
Time
The Great Gig in the Sky
Money
Us and Them
Any Colour You Like
Brain Damage
Eclipse
Wish You Were Here
Comfortably Numb
Run Like Hell
This is sourced directly from the DAT recording that was also released as the bootleg Mutinae. Review TBA.