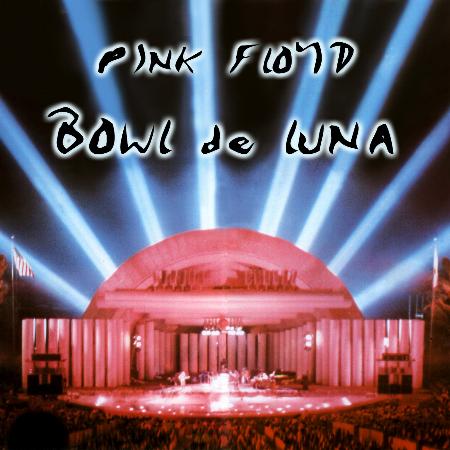 Front Cover
Back Cover
Pink Floyd - Bowl de Luna
Hollywood, Ca. - September 22, 1972 - Harvested HRV CDR 012 - Aud 4
Disc 1:
Breathe
The Travel Sequence
Tile
Breathe (Reprise)
The Mortality Sequence
Money
Us and Them
Any Colour You Like
Brain Damage
Eclipse
Disc 2:
One of These Days
Careful With That Axe, Eugene
Echoes
A Saucerful of Secrets
Set the Controls for the Heart of the Sun
An improved version of the recording earlier released as Scratch the Silence.
Visitor Comments:
I was at this show, sitting dead center of the six stacks of PA columns (early surround sound.) I remember wondering aloud if there would be an opening band, when the heartbeats that preceded "Breathe" started thumping. It was the first show I'd seen where the band took an intermission break between sets. After 3+ hours of music and 35 years of time, I still know it was the best concert I've ever been to! Words can't describe how great it is to hear it again after all this time.