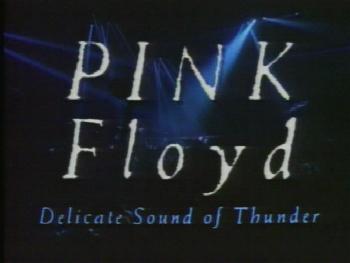 Pink Floyd - Delicate Sound of Thunder
Nassau, New York - August 19-23, 1988 - DVD-R1

Comments: DVD-R sourced from OOP laserdisc release. Shot during an epic concert run at Nassau Veterans Memorial Coliseum and Versailles, France in 1988. Dolby Digital 2.0 Stereo soundtrack. We can only hope this will be officially released on DVD with a 5.1 mix!