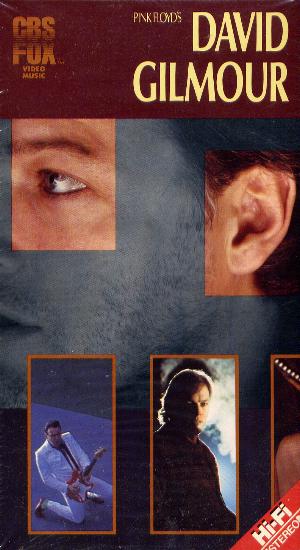 David Gilmour in Concert
1985 Solo Tour - VHS - 101 Minutes

Comments: Concert features Floyd tracks as well as material from Gilmour's two solo albums. Bad Company's Mick Ralphs on guitar, and special guests Roy Harper and Nick Mason. Also has music videos for "Blue Light" and "All Lovers Are Deranged", as well as a tour documentary entitled "After the Floyd". Out of Print.