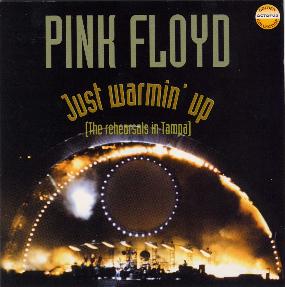 Just Warmin' Up
May 5, 1994 - Tampa Stadium, Tampa, Florida - Octopus / Why Not? - OCTO 055 - sb 6

Track List:

Shine On You Crazy Bastard
High Hopes
Breathe In the Air
Time
The Great Gig in the Sky
Loss For Words
Wish You Were Here
Money
Us and Them
Comments: Recorded at 2:00 PM during the soundchecks for the performance that night. Several songs are imcomplete, but it's a fun listen, as the band are clearly having a bit of fun with the rehearsals. Gilmour plays with some of the lyrics a bit, for instance, "Shine On You Crazy Bastard".