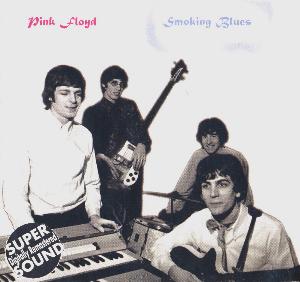 Smoking Blues
Montreaux, Switzerland - November 21, 1970 - Funny Boot Records - SB 6

Disc 1:

Astronomy Domine
Fat Old Sun
Atom Heart Mother
Disc 2:

Cymbaline
Embryo
Just Another Twelve Bar
More Blues (fade out)
Geetarz Comments: The best 1970 show available, in great quality.
Visitor Comments: "Great photo, but an odd one to use since Syd was no longer performing with the Floyd in 1970. As I recall the 5 man Floyd changed into the Gilmour era Floyd in Feb or March 1968... Am I misunderstanding the music on this disc?" - Anon

Geetarz Comment: In the pre-internet era, the boot labels quite commonly used incorrect photos (as well as incorrect date, venue, and performance information).