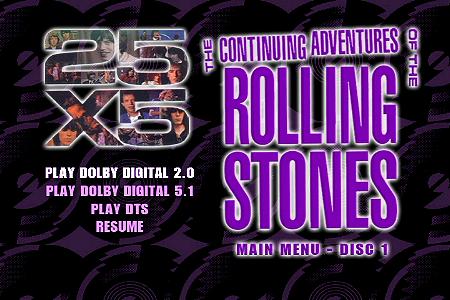 The Rolling Stones - 25 x 5 (RSVP)
Various - RSVP - DVD-R2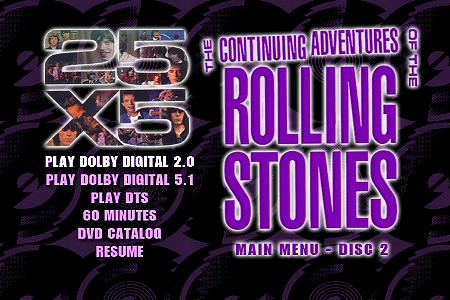 Comments: Beautifully authored set on the RSVP label, complete with menus and as a bonus on Disc 2, both a "60 Minutes" TV interview as well as the RSVP catalog! Dolby Digital 2.0, 5.1, and DTS audio for the one who must have everything. Blows away the Geetarz production which was sourced from the VHS version.