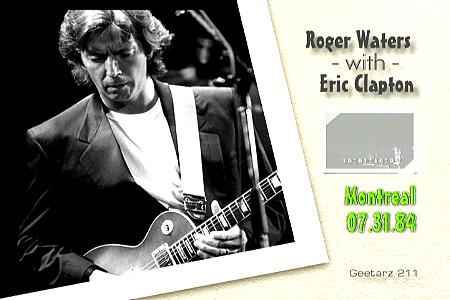 Roger Waters with Eric Clapton - The Forum
Montreal, Canada - July 31, 1984 - DVD-R1 - Geetarz 211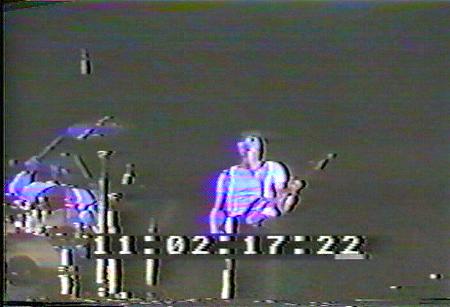 Comments: The last night of the "Pros and Cons of Hitchhiking" 1984 tour, featuring MONSTER guitar work from Eric Clapton - you've heard about these shows being good, but it adds an entire new dimension to be able to watch them! Single camera pro-shot from in front of the stage, with timecode. Very steady and fun to watch. A real rarity, and essential to any Clapton/Waters fan not only for the uniqueness but the great performance! DVD sourced from 3rd generation VHS.