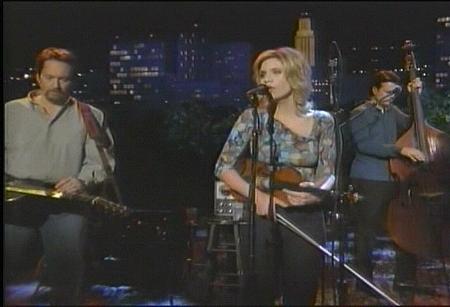 Alison Krauss and Union Station - Austin City Limits
Austin, Texas - June 3, 2002 - DVD-R1
The Lucky One
Choctaw Hayride
Broadway
Man of Constant Sorrow
But You Know I Love You
New Favorite
Bright Sunny South
Down to the River to Pray
Comments: Alison Krauss + Union Station have helped transform the world of bluegrass — bringing the Appalachian sounds to a larger audience.
Austin City Limits first presented Alison Krauss + Union Station to viewers in 1992. Since that time, the band has won numerous awards, added Jerry Douglas to their line-up and experienced success with the O Brother Where Art Thou? soundtrack.
"Bluegrass has always been an important part of ACL's roots-music mix," said producer Terry Lickona. "Over the years Austin City Limits has captured a Who's Who of bluegrass from the classic to the contemporary."
This episode also features The Flatlanders. DVD-R1 direct from DigiSat.