Updates From the Road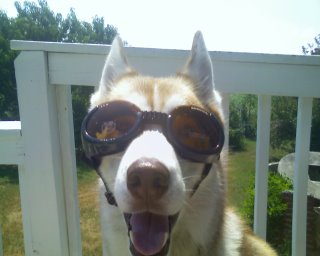 Weekend last was Mark Knopfler at NJPAC in Newark, NJ. Beautiful venue, and perhaps the best sound I've ever encountered. I did pull the gig (2nd row, 2nd balcony) with a new set of Church Audio cards / Church 9100+ preamp. Haven't had time to work on it yet, this may be stellar. Next night, out to Oyster Bay on Long Island for Rick Springfield, who is the most well preserved 59 year old man I have ever seen. This goes beyond even Dick Clark standards. Puts on a good, fun show. Plus he picked on me. I'll be forever scarred by the words "Sir ... you DON'T want to do that".
This past weekend we packed up and headed to Hampton Beach, NH and Hyannis, Cape Cod, for 2 back to back Trucks / Tedeschi Soul Stew shows. Pai summed them up well:
http://whereinthefnworldispark.blogspot.com/2008/08/stewing-in-our-juices.html
I did not pull either show but the Hampton Beach show is up on archive.org for easy downloading:
http://www.archive.org/details/dtb2008-08-01.earthworks.flac16f
I got the camera unloaded fully today (it hasn't been getting along with my PC), and the photos from the trip are up, from the 2nd show at the Cape Cod Melody Tent:
http://picasaweb.google.com/AlmightyGeetarz/2008_08_02
It's a cool (well not cool, actually a little warm inside) venue with a slowly rotating stage, so every seat is fantastic. One has to wonder ... if they built the same thing in the southern hemisphere, would it rotate in the other direction? Enquiring minds and all that.
There are also selected clips from the Hyannis show up on YouTube:
http://www.youtube.com/watch?v=-sLI0aB1kpQ
http://www.youtube.com/watch?v=Q1PM72DH9jc
Not sure what is going on with my camera, this is the 2nd time I have shot video and it's "disappeared" in the days between when it was shot and when I got home. Last time I had been fidding with the camera, this time I didn't touch it! Going to try and format the card, but there were several videos on there that have disappeared into the aether.
Last but not least, be sure to check out more of the Soul Stew shows, they are no where near as fun as they are in person but still a blast:
http://bt.etree.org/index.php?cat=60
This weekend: 3rd row for B.B. King @ the Ferguson Center in Newport News, Tuesday is Robert Randolph and the Family Band (and a bunch of bands I know nothing about), and next weekend, 2 back to back Peter Frampton shows at Busch Gardens.
See y'all on the road!
~G
P.S. Check out the new SUPERCOOL SUNGLASSES we picked up at a flea market in Cape Cod for Cody Husky .... stylin!!!!