Riding (to see) The King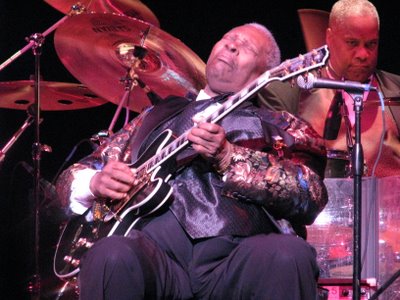 On Saturday, August 9, we went to see B.B. King at the Ferguson Center, Christopher Newport University, Newport News, Va.
At 82, he doesn't play much - but when he does, he's still got "the tone" and can hit "the note". That incredible vibrato is always there, and the voice ... oh, my.
Click Here For Photos
In other news, with help of The Organized One, I finally got started on cabinets to house the music collection (Ikea HOPEN, not in the catalog) and the sorting process has begun!
So perhaps for the first time in years ... I'll actually be able to FIND STUFF??
~G