Amusements of a Different Kind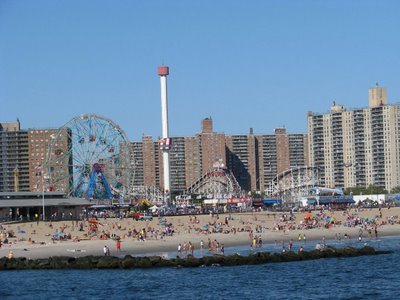 This week, Park took a break from music for a trip to the
REAL Nathan's Famous
on the boardwalk at New York's Coney Island. With the summer season winding down, this was possibly our last chance to visit this famous landmark before the seas of change swept it away for good.
As always, here are the
pictures
, as well as the
Official Park Review
. Enjoy!
Next Week ... the Grim Reapers of Tourism visit another landmark slated to fade into history ...
~G