A Double Header!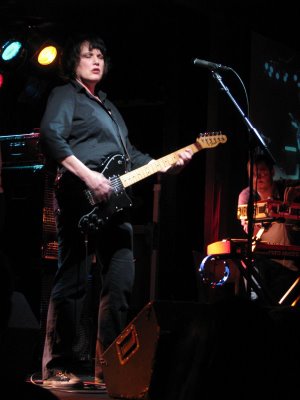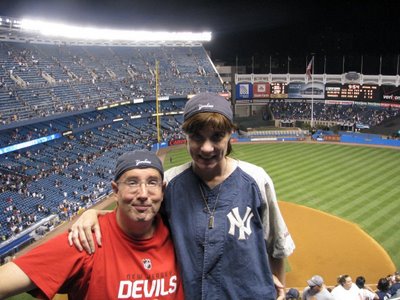 This week, we head to yet another landmark and attend one of the final games to be held at
Yankee Stadium
. It's amazing to me that something with this much history can be just torn down and turned into a parking lot!
One of the tricks in life is, at times, knowing when not to push back against fate too much, and learning that sometimes things aren't meant to happen. This was the case back when Jerry Lee Lewis canceled his show at BB King's in Manhattan - we couldn't even head to the bar to get the drinks we wanted, and clearly we were not meant to be there!
So on the 30th, the opposite was true and as our other plans fell through, it was totally obvious that we were *meant* to be at BB's to see the reincarnation of
The Motels
.
Martha is sounding better than ever, and has put a lot of work into
reinventing her earlier material
. A fine time was had by all including Martha who was really moved by the response of the crowd, saying "
Stop it, you're gonna make me f-in cry!
"
As always, the
photos here
as well as
video clips
by my trusty camera.
Enjoy!
~G