Peachy Keen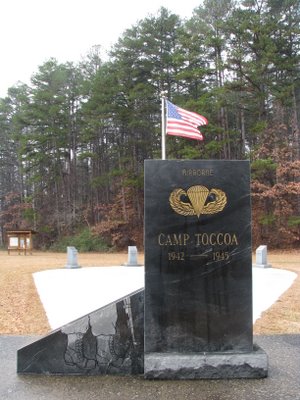 There are few things I love more than a good road trip, and as always it's the journey not the destination. Once I left Atlanta after the Soul Stew experience, I had some time to kill and decided to explore a road sign I had seen on the way south.
Sure enough, the I-85 exit marked "Toccoa" led me to Toccoa, Georgia, the site of the WWII facility
Camp Toccoa
as immortalized in the HBO Miniseries
Band of Brothers
.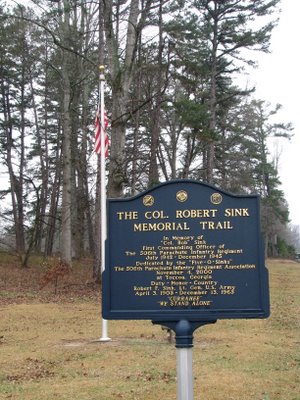 The site of the original camp is long gone, located on private property in what is now an industrial park, but the infamous path to the top of
Currahee Mountain
is still there in all its' Georgia Red Clay brutality, now renamed the "Col. Robert Sink Memorial Trail".
It's one thing to see a trail like this in a movie, and another experience entirely to walk it, much less consider the ordeal of running to the top and back weighed down with a full load of gear and weapons.
As I had more time to kill (AirTran sucks!) I happily found located just a few minutes' drive away, the
Currahee Military Museum
which has an impressive collection of artifacts from Camp Toccoa on display: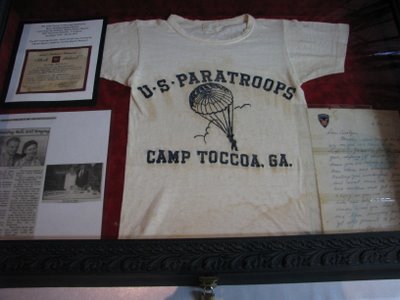 The museum has a very personal touch, as many of the items were donated by those who attended the school: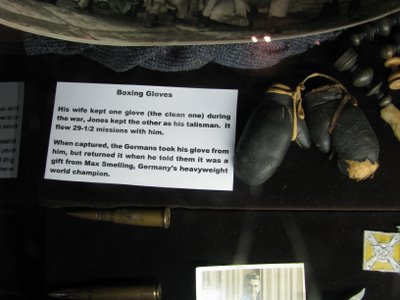 The museum even located and transported some of the stables in which the troops were housed during their stay in England, and they are used to good effect as displays for personal items and exhibits. A five star hotel, these were not!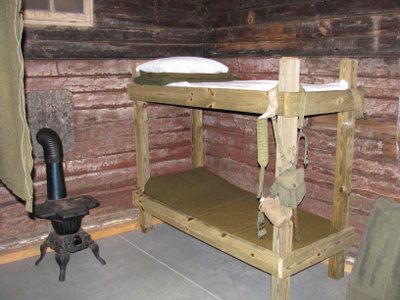 Headed north from Toccoa up I-85 one soon finds it hard to miss the Giant Peach water tower in
Gaffney, South Carolina
.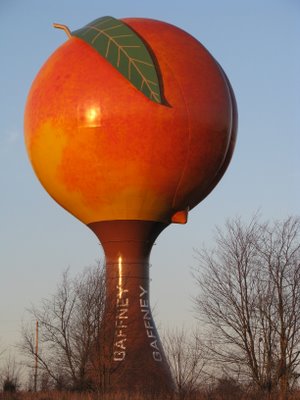 Finally, on the road home, far later than I had planned, I saw a sign that made the whole drive back worthwhile ... a sign from my childhood, and perhaps the pot of gold at the end of the rainbow :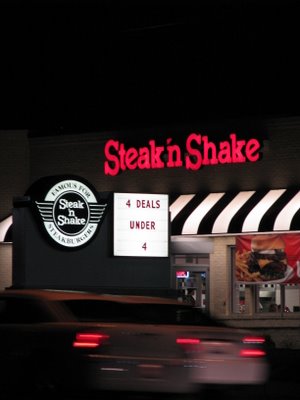 Of course, a healthy and hearty meal is a requirement if I'll make it to one of my most important goals this year ... to attend the 2009 Annual Run of Currahee, "Three Miles Up and Three Miles Back", the first weekend in October:
Break out the running shoes, it's gonna be a year!
~G