A Shot of Joe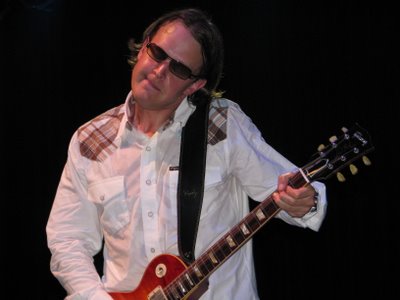 On Wednesday, October 15, it was time for a shot of Joe at "The National" in Richmond, Virginia. This is a cool old theatre that has been recently restored. Muchos Gracias to a buddy who hooked me up front row center (seriously, the only way for a better seat would be on stage). Joe just keeps getting better every year, but it's nice to see that in some ways he's still "the same old Joe" ... humble, and easily one of the nicest, most genuine people in show business.
Tonally, Joe has changed over the years, and if anything he's gotten even more totally in control of the instrument ... but with finesse and ultimate attention to detail, down to the "Gibbons Wrap" on the tailpiece of his signature Les Paul.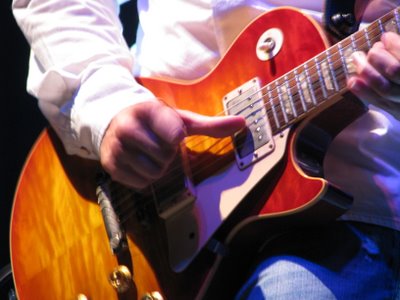 As always, Joe reminds me a bit of the late (and sorely missed) Danny Gatton in the eclectic nature of his influences, and Joe always tosses in little bits of esoterica for the fans to spot. Notably on this night, it was a few notes from Eric Clapton's soundtrack work in the BBC miniseries "Edge of Darkness". Gear-wise, Joe's got a
new toy
to play with, but as with all great players, the sound isn't so much in the gear, as in the fingertips, as he amply demonstrated with just an acoustic ... enjoy!
~G
(And as usual there are
more photos
for you to check out!